CHUM MEN'S CLUB
Romans 8:28 (KJV)
"And we know that all things work together for good to them that love God,
to them who are the called according to his purpose."
The March Men's Club meeting is scheduled for Monday, March 11th at 6:30 pm at the church. A meal will be served.
The Valentine's Day Luncheon raised $600 for C.H.U.M Ministries.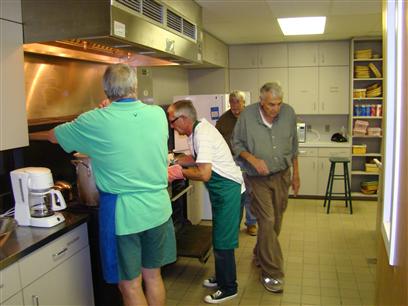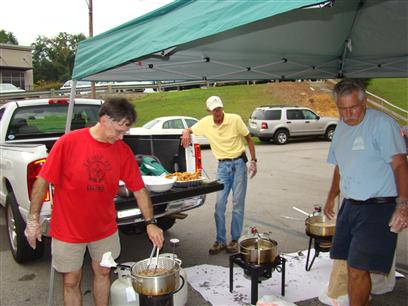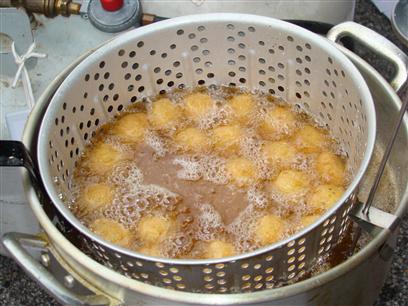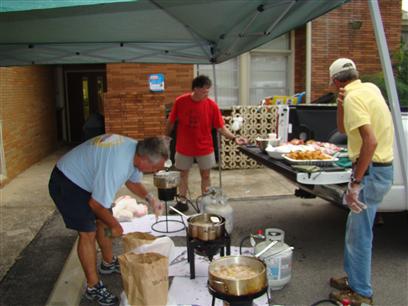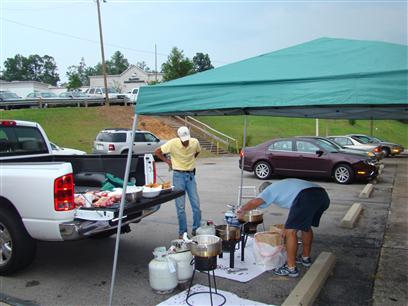 About the Men's Club
The Mens Club meets the Second Monday of every month at 6:30 PM. Dinner is served - usually prepared by one or more of the men. Cost is $10.00 (most of which goes into the activities fund).

Meetings consist of the meal, devotional, fellowship, occasional guest speaker, and business discussion.

The CHUM Men's Club is involved in a number of project areas within our church community. A few of the Men's Club sponsored events include:

The Valentines Luncheon
White Christmas Luncheon
Summer Catfish Dinner
BBQ Fundraiser Sale
Easter Sunday breakfast after the Sunrise service
Helping with "Trunk or Treat" on Halloween.
Men's Work Days as needed
(for church cleanup and maintenence)

Work Day at CHUMC